Gift Ideas
Most Unique And Meaningful 60th Birthday Gift Ideas For Mom And Dad
by Van Nguyen on Jan 10, 2022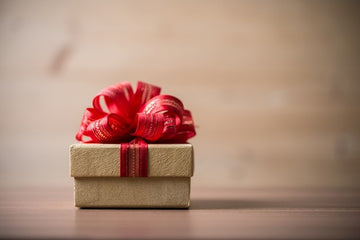 Turning 60 is an important milestone in one's life that you wanna make as special as you can. Seeking both delightful and useful gifts for your loved mom or dad? Wanna make a big surprise for them? We know choosing a gift for your parents at their 60th birthday is challenging. So we're here to help! So sit back and discover our most unique and meaningful 60th birthday gifts ideas for mom and dad!
60th Birthday Gift Ideas For Mom
If you are looking for a special gift for your mom's 60th birthday, just make it simple. We will share with you a secret to choosing any gift for any kind of age that will suit them and match their favor. The key is considering what they are interested in and what they care about. At the age of 60, which will attract your mom most? It could be something related to health, mind pieces,... So let us give you the list of 60th birthday gift ideas that we would like to recommend for you!
Mama Sweatshirts 
Nothing could be better than a gift that will be both beautiful and useful for your mom! Mama sweatshirt is your top choice to show your love and care for your mother. It not only keeps her warm but also a big surprise for her to make her remember about you whenever she wears it. 
We highly recommend this unique design of Yoda Best Mom Hearts Mother's Day Shirt Mama Sweater Mama Sweatshirt. The soft material and the meaningful message will make your mom fall in love at the first sight. It not only brings a wonderful fashion style but pretty sure puts a smile on her face. 
Perfume
Regardless of age, women always love to smell amazing. Perfume is one of the best gifts for your mom on her 60th birthday. Perfume brings a charming scent and helps your mom to relax and enjoy the comfort of smell.
However, when choosing a perfume, you should consider your mom's interest. What kind of smell she likes or which brand she loves. The safer choice is to get the fragrance that your mom accompanies on a daily basis.
Cat Mom Shirts
If your mom loves cats or has a kitten, a cute cat mom shirt is a great 60th birthday gift idea for your mom. Retro Vintage Best Cat Mom Ever Fist Bump Cat Mom Shirt Cat Shirt is a funny and unique design you can not miss for this special occasion. 
This shirt is suitable for so many kinds of events and makes your mom feel comfy whenever she wears it. An ideal way to brighten up her special day!
Stainless Steel Tumbler
At the age of 60, maybe your mom will care about health most. That's why you should give her a durable tumbler. Many 60-year-old women need to carry a bottle of hot water along with them because of habit or doctor advice. So nothing is better than a good tumbler. It will help your mom enjoy her hot coffee or favorite drink anywhere. Believe us, it's more efficient than it sounds! A meaningful gift for your loved mom!
Back And Neck Massage
Another function gift your mom can use. This back and neck massage will show your care about mom's health and your love for her. It will help her ease stress, anxiety and make her feel comfortable at home. This is so meaningful gift for your mom that you can not miss on her 60th birthday.
60th Birthday Gift Ideas For Dad
Choosing a birthday gift for Mom is not so easy. How about seeking gifts for Dad? It's just simple with our list of most unique and special gifts for Dad.
Coffee Mug
Old but gold, the coffee mug is always one of the best gifts for mom or dad at many kinds of events. If your dad is a coffee lover or tea lover, this gift is sure to make him happy and pleasant. It will be so great to enjoy a favorite drink with a favorite mug, that's all for a relaxing day. If you want it to be more special, you can get a personalized mug with a meaningful message. An ideal way to show love for your dad on his 60th birthday.
Dog Dad Shirt
If you are looking for a unique and meaningful 60th birthday gift idea for your dad who is a big dog lover, a dog dad shirt could be the top choice to make his special day become more special. Dogs are human's best friends that have been through blue, happy moments or even hard times. Giving dad a great dog shirt will be sure to make him feel happy and surprising. Moreover, a shirt is also comfortable and suits so many kinds of events.
Music player
Your dad reached the age of 60 means he is about to be retired, he will require something that will help him to relax and bring ample entertainment all the time. And a music player will provide him just that. This meaningful gift is sure to make your dad feel happy and relaxed in passionate vibes. It also could be a perfect thing to help your dad make friends and enjoy their favorite music.
Watch
One of the best 60th birthday gift ideas for all men or fathers is a watch. Simple, elegant and delicate, a beautiful watch is a great gift that you can get for your loved father. Gifting a watch will never go out of style and it will get him many admirers whenever he wears it. 
Barbecue Grill
If you are thinking about something more special and funny, we would recommend a modern barbecue grill. Let's him cook his favorite food with this grill. This gift is a meaningful and great way to treasure every moment with family and friends. It is really one of the best 60th birthday gift ideas for our dad.
Thanks for checking out our Most Unique And Meaningful 60th Birthday Gift Ideas For Mom And Dad. We hope that the list above will help you to get the best gift for 60th birthday of your parents. If you have any more ideas, don't hesitate to share with us!