Gift Ideas
Fabulous And Creative 21st Birthday Gift Ideas To Celebrate Their Big Day
by Van Nguyen on Jan 10, 2022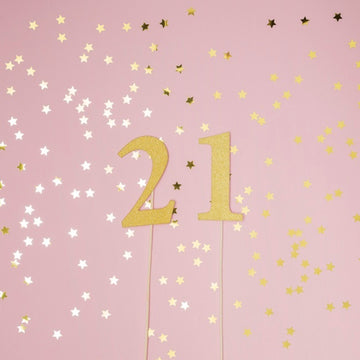 Turing 21 years old is a big deal in one's life. It's will bring so much excitement and be the beginning of an era full of hope, promise and good times ahead. 
We know seeking a thoughtful, special and sweet gift for their 21st birthday is not always so easy. Because it's time for one person to be an official adult, move to another stage of life. This special event will become more special with the best gift from your family, friends, relatives,... If you have someone who is turning 21and wanna make their big day become more special?  This list will make them rock stars! 
Best 21st Birthday Gift Ideas For Her
We will recommend you a list of special gifts for her and him. Let's start with her! 
Wine Tumbler
Now she can drink legally, she will most likely want to drink at social events. Nothing could be better than this wine tumbler with the most unique and beautiful design. It could keep the drink cool to the end of the party, she can easily enjoy her great experiences. 
If you want it to be more special, you can choose the personalized tumbler with your own design. This gift is sure to put a smile on her face at the first sight.
Cat Shirts
If your girl loves cats or she is a cat lady, she will be so happy to receive a gift related to cats. We would like to recommend the beautiful design of Party Cat: Party Animal Colorful Graphic T-Shirt Cat Shirt.
Sofy, quality and fashionable with the colorful party animal, this shirt is so perfect for the party vibes. It will remind her of you wherever she wears it. That's really a useful and funny gift for her 21st birthday.
Polaroid Camera
Memorable moments need to be taken! Give her this polaroid camera is one of the best 21st birthday gift ideas to make your girl on a cloud nine on her special day. This gift is so meaningful and unique that will create so many unforgettable memories in her life. 
Spa Bath Birthday Basket
This gift set will be a big hit for her birthday! Each gift set contains a bubble bath, bath salts, soap, salt scrub, and a wooden spoon for the scrub. Every girl will fall in love with this beautiful gift set. It's so perfect for a self-care night.
Cosmetics
Regardless of age, cosmetics will be one of the best things all girls want on their birthday. There is a wide range of cosmetics you can choose from. A lipstick, haircare, skincare,... Let's make her a surprise with a beautiful and meaningful gift with your best wish for her. 
Best 21st Birthday Gift Ideas For Him
if you are looking for a special gift for your man on 21st birthday, this list will blow your mind and give you so many options to consider.
A Gaming Chair
Not only gamer loves gaming chairs, you can get a good gaming chair for him to make him feel so happy on his birthday. This chair is so classy, durable and comfortable to use to work, play games, or even just relax after a long day. This gift not only brings joy to your man but also shows your love and care for his health.
A Headphone
Everyone will need time to get lost in their own world. And the best choice is listening to favorite music with good quality headphones. This will be a perfect gift for all man and woman on birthdays to deliver a relaxing time at home or anywhere, even on the bus. 
Dog Dad Shirt
If you are seeking a unique gift for a man who is a big dog lover, you can not miss these beautiful dog dad shirts. With the good quality and variety in design, this shirt will bring an amazing surprise for any dog lover. Dog dad shirts are one of the best 21st birthday gift ideas for your loved one that you can not miss. They will be so meaningful gift and they will remind him of you whenever he wears them.
Cool Sunglasses
You can get the coolest look with fancy sunglasses. Get your boy cool sunglasses is sure to put a smile on his face. This will be the best gift on the 21st birthday that will make him feel so happy and proud. Sunglasses not only protect your eyes but also deliver a fashionable outfit everywhere.
Sneakers
Everyone needs a comfortable pair of sneakers. Basic but useful, this gift is one of the best choices for your boy on his 21st birthday. Good shoes will take you to the right road. Get this gift to make his special day become the most memorable day in his life.
Thank you for checking our list of Fabulous And Creative 21st Birthday Gift Ideas To Celebrate Their Big Day. We hope to help you get the best choice for a birthday gift and make your loved one happy and surprising on their important day. It's your birthday and you deserve the best!